OFF-ROAD TOUR IN ALANYA WITH 4*4 LAND ROVER JEEPS
Alanya Dim Stream and Jeep Safari Tour
Cool off in the icy waters of the Taurus Mountains, explore the magnificent nature of Alanya with an curiosity and enjoyable tour.
Alanya Jeep Safari Price
Dim cave entrance: 3 €
| | |
| --- | --- |
| Tour Days | Everyday |
| Tour Duration | 7 Hours (Transport included) |
| Transfer | (Transport included) |
| Pick up Time | 09:00 (The exact pickup time is determined by your location.) |
| Tour Begins at | 10:00 |
| Drop-Off Time | 16:00 (Approximately) |
| Instant Confirmation | Yes |
| Tour Guide | En, De, Ru, Tr |
| Included | İnsurance, transportation, lunch, guiding, fishing equipments |
| Excluded | Soft drinks |
| Bring with You | Towel, bathing suit, Sun Glasses, hat, slippers, sun cream, shower jel, Shampoo, Back-pack ( to carry your belongings ) , Battery charger, Extra clothes or T-shirts. |
Experiences of Alanya Jeep Safari
Discovering the magnificent nature of Alanya by doing a safari
Local gastronomi tastes
Fishing and swimming activities
Program of Alanya Jeep Safari
Pick-up from your hotels or addresses
Meeting with groups to go on a safari
Alanya jeep safari tour with a convoy in the Taurus mountains
Photo break for panoramic views on the hill that covers the city
Fun water battles between jeeps teams
Visiting the fruit gardens
Visiting the otantic Yörük Tent, Mahmutseydi Village and mosque on the 850 m altitude
Dim Dam visit and photo break
Lunch (trout or chicken, rice, salad), swimming and fishing break in Dim Stream
Swim break on Oba Stream
Return to hotels or pick up points
General İnformation About Alanya Jeep Safari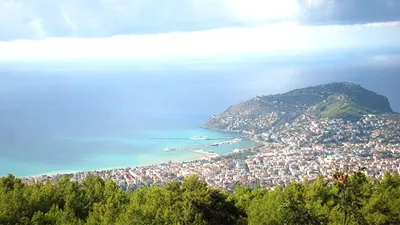 Jeep Safari Alanya
Jeep safari Alanya tour is an adrenaline tour where you will pass off-roads (paths where normal vehicles cannot enter, hilly, muddy, dusty, mountainous lands) and enjoy magnificent views, discover the most beautiful otantic villages, plateaus and gardens of Alanya; with 4 * 4 Land Rover jeeps it has 8 or 10 seats.
Alanya Jeep Safari Tour
Accompanied by professional guides, you will learn about the nature, climate and history of Alanya. We can also call it a cultural tour. You travel in the Taurus Mountains in open-top jeeps. You can meet the local villagers and have a change to taste the seasonal tropical fresh fruits, the handmade boiled grape juice of the women who do it by herself, and the delicious pancakes made on the oven. If you want to bring some memories from Alanya, you can buy some gifts from villagers that you can find and feel the soul of this area on it. It may be good for you to take more clothes with you as you will be going through a lot of muddy roads and waters.
For those wondering, you are not driving the vehicles on the Alanya jeep safari tour.
You can join our fun and adventurous tour without renting a jeep.
Our certified , insured and experienced drivers drive the jeeps and create wonders on the tracks accompanied by music.
You just enjoy your vacation.
Is it Suitable For Kids?
Alanya jeep safari tour is also suitable for children, so families with children can join without hesitation. It is one of our family friendly tours to spend a funny time with your family and have a good memories.
Which Places You Will See in Alanya Jeep Safari?
Dim Stream, borns from Taurus montains. It is one of the best places that you have to see when you come to Alanya, its 7 km far from the city center. It is preferred for whom who wants to get rid of the summer heat. There are otantic restaurants where you can cool off in ice-cold waters and have delicious food. These restaurants are located on the river stream water. It is a great place to have fun as it also has water slides. In addition, you can both experience and learn a new hobby with fishing activity. There is Dim Village, which is a settlement around the stream. Enjoy this natural wonder while you are in Alanya jeep safari tour.
Dim Dam, It was established on Dim Stream between 1998-2004 for irrigation, energy and drinking water supply for agriculture. This dam provides 11 hecto meters of drinking water of Antalya annually.
Mahmutseydi Village, it is 25 km north of Alanya District, on the Taurus Mountains, about 600 m from the sea. It is an old settlement built in a high, forest-covered area. The oldest mosque of Alanya (Mahmutseydi Mosque), built in 1252, dating back to the Seljuks, is located here.
If you are stuck between buildings and are tired city view, if you want to discover different places and experience new adventures, you can check out our adrenaline-filled tours,with advantage of our economical packages you can make your day enjoyable and full of new experiences.
Jeep Safari Alanya Turkey
Jeep safari Alanya Turkey is an exciting activity for travelers visiting this town. Guests can enjoy breathtaking views of the mountains while taking the scenic drive. The excursion is a half-day affair and includes a lunch break. After lunch, participants return to Alanya by off-road Jeep. The trip ends in the late afternoon, when participants return to their hotels. Here is a brief overview of the Alanya jeep safari.
Sapadere Jeep Safari
For an adventurer, nothing beats a Sapadere jeep safari. It takes you through the scenic and winding roads of the canyon and allows you to gather unfor gettable memories of the natural landscapes. Upon arrival at the tour center, your driver will show you around and tell you where the different places on your tour are located. Upon arrival, you will be given information about the different areas and have unlimited time to explore them.
You will have an opportunity to experience the chilly refreshing air, crystal clear water and the enchanting villages nearby.
The village of Sapadere has a modest beauty and is home to a silk factory, a Turkish house, and silkworm cocoons.
Your guide will tell you about the village's history and provide you with plenty of photo opportunities.
Once you are done enjoying nature and the breathtaking views, you can head back to your hotel for a traditional lunch.
Jeep Safari Alanya Price
A tour of Alanya jeep safari can be a great way to combine sightseeing and adventure, and it's the perfect way to get up close and personal with the Taurus Mountains. You'll get to see natural landscapes and have fun while you drive through mud, and enjoy traditional water fights with your fellow travelers. Jeep safari Alanya price start at around 20 EUR per adult and cost only 10 EUR for children between the ages of seven and twelve. Children under six are free.
Alanya jeep safari is a perfect family activity, and it's fun for children and adults alike.
There are low levels of danger on Alanya jeep safari tour, and the drivers always obey the rules.
This is not a crazy safari tour, but it's a lot of fun, and the best part is that you'll be transferred back to your hotel after the Alanya jeep safari tour.
It's an unforgettable experience for your entire family, and it's all for a very reasonable price.
Safari Jeep Alanya  
If you're interested in seeing the most beautiful scenery of Alanya, consider booking Alanya jeep safari. These adventures allow you to see the town's most stunning landscapes, including the ancient Cave Dim, the largest cave in Europe. After your safari jeep Alanya, you can enjoy a picnic lunch by the river, or take part in a fishing trip, or simply take a dip.
Your guide will explain the religious traditions of the area, as well as how the people of Alanya live their lives.
The Alanya jeep safari tour will include a stop at a local village, as well as a mosque, where you'll get a chance to observe how Muslims worship.
You'll also have the opportunity to sample local cuisine and a traditional Turkish drink, Beckmez.
Throughout the Alanya jeep safari tour, you'll see beautiful vistas and take pictures of the area.
Jeep Safari Turkey Alanya
If you're looking for something a little more active, the jeep safari Turkey Alanya is a great option. Alanya jeep safari tour takes you on a journey of nature and adventure, with stops for picture breaks and interesting sights along the way. You can even visit a cave for a few photos, and enjoy an open-air buffet lunch on the banks of the Dim River. Alanya jeep safari is a fun way to get outside and explore the region, and you'll be treated to a delicious lunch.
If you have kids, consider taking them on a Alanya jeep safari.
They'll love the opportunity to explore a huge cave, sample local fruits, and see a Muslim mosque.
Depending on your age, the jeep safari in Alanya may even include a trip to an amusement park.
While you're there, you might even be able to join a national feast and visit a Turkish village.
Jeep Safari to Dim River
The Jeep safari to Dim River is an excellent option for nature lovers and travelers looking for a unique experience. The Alanya jeep safari tour is conducted in 4x4 Landrover safari jeeps and takes you on a journey through the pine forests and mountain ranges of the Taurus mountain. Along the way, you will visit a nomad village and meet people dressed in traditional clothing.
Your jeep tour also takes you to a dam, which was originally built for electricity and watering purposes. You will also enjoy the stunning view from the Dim Dam, which is located just outside the city.
Once you have explored Alanya, the next step on your Alanya jeep safari is to visit Dim Cave and Dam.
These two locations are very popular tourist attractions in the region. You can also visit a fruit plantation along the way.
The tour includes round-trip transportation, guide services, and a delicious lunch on the Dim River.
In addition, you can also take part in fishing in the river.
If you are interested in fishing, you can even bring along your fly-fishing rods and tackle.
Next Article: 
Alanya Zipline
Wikipedia: 
Jeep trail
Alanya Jeep Safari Reservation Form
Fill out the form completely for Alanya Jeep Safari