Alanya Tours & Excursions in Turkiye
Get cheap Alanya tours tickets and pay on spot.
Check out the prices and features of all yachts.
Don't overpay.
Ability to calculate yacht rental price via website.
Real yacht photos and information.
All the details of the services offered on the yacht.
Option to pay 90% of the fee on yacht.
Click to view the yachts in Alanya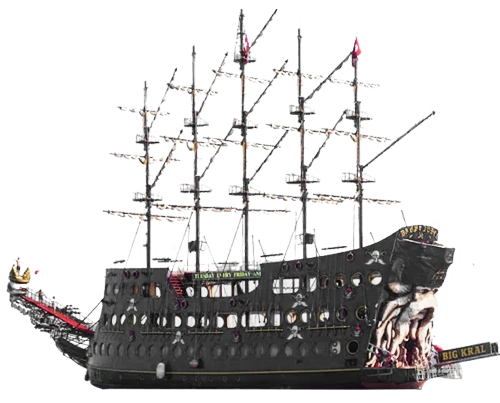 Know in advance which Boat you will take the Tour with.
Don't get nasty Surprises.
16 different boat tours in Alanya.
"ECONOMIC", "ALL INCLUSIVE" and "ULTRA LUXURY" boat options.
Real photos and videos.
Affordable prices and the possibility to pay on the boat.
Click for boat tours
YOUR HOLIDAYS WILL BE MORE FUN AND ENJOYABLE IN ALANYA
All Daily Alanya Tours Are Here
How would you like to spend your time in Alanya? Check out different Alanya tour plans and make your selection. Book now, pay on the tour.
---
Alanya Tours and Excursions
If you're planning to visit Alanya Turkey in the next few years, you should know that there are many Alanya Tours and Excursions to choose from. Fortunately, we've got you covered. Read on for some tips and information on what to expect, how much they cost, and where you can get the best value for your money. After reading our article, you'll be ready to book your first excursion! To learn more about tours in Alanya, continue reading.
Alanya Tours and Excursions in Turkey 2022
There are many reasons to visit the stunning city of Turkish Riviera, Alanya. Aside from the pristine beaches, this city is also famous for its beautiful architecture and luxurious hotels. You can explore these beauties via the many tours organized in the Alanya city.
While you are in Alanya, you can also visit the Unesco-listed sites of Pamukkale and Cappadocia. You can also enjoy a Hamam, enjoy diving or fish in the azure waters, or even enjoy a night disco on the boat in Alanya.
If you love the natural beauty, you can also book a tour to the Green Canyon in Turkey, a scenic lake formed by the Oymapinar dam.
This natural wonder is a must-see for any visitor to Turkey.
This is a day trip from Alanya, but you can also opt for a two-day tour, which includes a night stay in a hamlet.
Moreover, you can also visit the world-renowned Koprul Canyon in Turkey and go for rafting, canyoning, or zipline adventure.
Alanya Excursions
If you are thinking about taking an Alanya excursion, you have a lot of things to consider before booking your excursion. First of all, you must know that Alanya is a tourist destination. Alanya is located on Turkey's central Mediterranean coast, and is often called the Turkish Riviera. This seaside resort town has many different things to see and do. For instance, Alanya is home to the famous Cleopatra Beach, where the Egyptian queen used to swim. You can also visit the giant Seljuk-era fort, now an open-air museum, and red-tiled Ottoman villas. Of course, you must not miss the iconic Red Tower, the symbol of the city dating back to 1226.
The climate in Alanya is generally comfortable all year long.
There is little rain during the spring, but there are a few days of moderate rain in March.
However, the sun is rapidly rising and the water temperature is warming up.
Even the rain brings a touch of lush greenery to the Alanya city, and is the perfect time to see the exotic flowers that grow here.
You can also rent a yacht in Alanya and spend an exclusive time on the turquoise waters, with your own private captain and assistant.
Alanya Tours Price
There are a variety of options when it comes to purchasing an Alanya tours. Whether you're looking for a quick introduction to this popular Turkish town or want to spend more time, private boat tours are an excellent option. Private Alanya tours can be scheduled to take you to specific locations and include a special guide and comfortable vehicle. In addition, private tours can be tailored to your preferences, making them ideal for groups of all sizes.
Tours in Alanya
If you're looking for a city break that is full of history, then an Alanya tours is for you. This coastal city is located in Turkey and boasts an extremely mild climate. The Alanya city is most pleasant between April and October, when temperatures on the beach are at their warmest and seawater temperatures reach 28 degrees Celsius. There are many things to do in Alanya, and an Alanya tours is a great way to see them all!
The best way to see the sights of Alanya in the shortest amount of time is with an Alanya tours.
This includes a visit to the castle at sunset. You can even enjoy an animation program on the boat.
In addition to these tours, you'll have the chance to see some of the town's most stunning sights in Alanya.
You'll also have the opportunity to enjoy the sun and sea from a unique perspective.
Alanya Day Tours
If you want to spend your time wisely, then it's a good idea to choose one of the many Alanya day tours that are available. These excursions include an air-conditioned vehicle, a professional tour guide, and proper transportation. Moreover, they can include other activities that you'd want to do during your stay in the city. You'll have the opportunity to see the most famous landmarks in the city, including the Blue Mosque, the Turkish Baths, and other sites of interest.
Whether you'd like to see the historical landmarks of the city or explore the vibrant atmosphere of Ataturk Square, there is plenty to do in the area.
While you're in Alanya, don't forget to enjoy some well-deserved relaxation in a Hammam.
You'll also find plenty of amazing souvenirs and galleries to choose from.
If you'd rather spend time shopping, you can also choose a day trip to the beautiful Kleopatra Beach.
IS IT YOUR FIRST HOLIDAY IN ALANYA? DO YOU HAVE QUESTION MARKS IN YOUR MIND?
2022 Alanya Tours Selection Guide
We have listed the most frequently asked questions about Alanya tours for you. For other questions, feel free to contact us. we will be happy to help you.
Are all boat tours the same in Alanya? Which one should I choose?

Boat tours are generally divided into two parts as tours from Alanya and boat tours outside of Alanya.
Boat tours starting from outside of Alanya: In addition to standard tour programs, there are some historical sites, river and waterfall tours. Transportation to the excursion area takes 1-3 hours on average. The places to be seen with these tours are:

Manavgat river and waterfall (transportation time 1-2 hours from Alanya)
Kekova island and sunken city (transportation time 2-4 hours from Alanya)
Oymapınar dam (transportation time 1-2 hours from Alanya)

Boat tours in Alanya: These are the Alanya tours organized around the Alanya castle, with a focus on entertainment. The starting point of the tours is Alanya city center. There is a wide range of boats, from family boats with a capacity of 10 people to large boats with a capacity of 800 people. You will definitely find the suitable boat for you with boats with different entertainment concepts. For more information about Alanya Boat tours visit our webpage.
What are the underwater beauties of Alanya? Where should I dive?

There are about 20 diving points around Alanya castle. Thanks to our diving points at various depths, you can do both certified and amateur dives.
What you can see at diving tours in Alanya: Underwater caves, Amfor ruins, Mediterranean underwater plants, sunken boats for divers.
Frequently you can see at diving tours in Alanya: Grouper, octopus, barracuda, moray eels, squid, caretta caretta, shellfish, shoals of fish
Rare creatures to see in Alanya: Mediterranean dolphin, swordfish, sea lion, turbot, Mediterranean monk seal
Which Alanya Tours are suitable for children?

It is possible to join all excursions with children except for adrenalin tours such as Paragliding, Buggy and Quad Safari in Alanya. But if your aim is to have a good time for your children; Check out the tours below.
Aquvarium tours
Water park tours
Diving and boat tours
Private jeep safari tours for family
Dolphin shows and swimming activities with dolphins
Private boat tours
All kid-friendly tours here you can examine.
I don't want to waste time on the road. Which Alanya tours have a shorter transportation time?

The length of the transfer time changes according to the distance of the hotel you stay in Alanya. For the right information, contact us and specify the hotel you are staying in and the tour you want to join. Nevertheless, we have listed Alanya tours according to their average travel time below.
Alanya Tours reached in less than an hour: Water park, horse riding, quad safari, buggy safari, Alanya fishing, submarine, Turkish bath, Alanya Sapadere canyon, diving, paragliding, boat tours and boat rental, dolphin show, water sports and go kart tours transportation time is less than an hour.
Alanya Tours that transfer time is between one or two hours: Kurşunlu, aspendos, side and manavgat boat tours transportation time is between one or two hours on average.
Alanya Tours that transfer time is between two or four hours: Aquarium, Anatolian fire show, Altınbeşik cave, demre myra kekova, salda lake and green canyon tours transportation time is 2-4 hours on average.
Alanya Tours that transfer time is between four or six hours: Pamukkale and Cappadocia tours have approximately 6 hours of transportation time.
Tours by plane: Istanbul, Israel and Sumela Monastery tours.
There are many water park tours in Alanya. Shortly what are the differences and pluses?

Yes. There are two water parks that you can choose in Alanya. These are "Water Planet" and "The Lanf of Legends". Let's briefly summarize the advantages and disadvantages.
Water Slides

Alanya Water Planet: It has 24 water slides.
Antalya The Land of Legends: It has 40 water slides.

Extra activities:

Alanya Water Planet: There is a 70-meter bungee jumping tower and a 330-meter-long rafting track.
The Land of Legends: In addition to the water park, there is also an "Adventure park" section. There are many entertainment machines such as Hyper Coaster, Typhoon Coaster. In addition, there are Dolphin park, white whale, sea lion and seal shows. There is a shopping center, 18 restaurants and many bars. It is a complete entertainment complex with various concerts, dj performances and animations.

Distance:

Alanya Water Planet: 40 km from Alanya center.
The Land of Legends: 120 km from Alanya center.

Price:

Alanya Water Planet: Adult price is around $ 30.
The Land of Legends: Adult price is around $ 50.
For more detailed information Alanya Water Planet and The Land of Legends from Alanya You can explore our tours.
Which Alanya tours should be chosen for you among the historical and cultural trips?

It is definitely Cappadocia. The unique natural formation and has hosted many civilizations historic building with Turkey should be visited is the most important tourist areas. So much so that many tourists go to Cappadocia more than once. You will have a full experience filled with fairy chimneys, cultural heritage and amazing hot air balloon rides.
More detailed information about Alanya to Cappadocia and the tour program Cappadocia tour you can find in our web page.
Natural tours are more important to me. What are the most preferred natural tours in Alanya?

The most preferred three natural tours in Alanya where the guests give full points are;
Alanya Dim stream and Alanya Dim cave trips: Even in summer, you experience the Mediterranean climate with a large river with a temperature of 10 degrees Celsius and the lush nature around it. It will be an unforgettable memory to be in the wooden restaurants built on the river. You will also feel yourself in a different world in the largest semi-dry cave of the Mediterranean, which is about 400 meters deep and 15 meters high.
Alanya Sapadere Canyon Tour: It is in the Taurus Mountains. It consists of limestone. Steep canyon columns are about 400 meters tall. Thanks to the 600-meter-long wooden bridges built into the canyon, walking is easy and safe even with children. It is a place worth seeing. You will experience a unique Mediterranean experience with its natural pools, unique vegetation and potable natural waters.
Manavgat Boat Trip: It is a nature tour where you can see the Manavgat river and waterfall. You will have a calm and peaceful day accompanied by the relaxing sound of the waterfall. If you want, you can visit the local market in the vicinity. It is one of the most preferred nature tours with lunch on the boat and swimming breaks on golden sand beaches in Alanya.
Do I have the opportunity to fishing with fully equipped professional boats in Alanya?

Yes. It is possible to fishing with professional equipment fishing boats. You can go fishing at night or during the day according to your preference. You can determine time intervals and fishing technique. There are a lot of alanya tours about fishing.
I want to rent a private yacht in Alanya. What are my options? How can I find out the prices?

You can rent a yacht with or without a captain, hourly, daily or weekly. It is possible to rent wooden boats, catamarans, yoles, dinghies, motor yachts and speedboats.
Availability: Especially during the covid-19 pandemic, demand for boat rental has increased,. Therefore, it would be better to inform us about your boat rental requests at least a week in advance.
Price: Alanya Rental yacht prices vary according to seasonal intensity and boat type. Contact us to get the right price.
We want a private city trip with our wishes. What are the prices and possibilities in Alanya?

Apart from our standard priced alanya tour in our tour list, you can also plan your own city tour if you want. You can determine the duration of the tour and the tour vehicle. The most preferred sightseeing spots and options are as follows;
Vehicle selection: Land rover jeep, minibus, bus.
Sightseeing points: Cleopatra beach, Sapadere canyon, Damlataş cave, Dim cave, Dim stream, Alanya viewing terrace, Red tower, Alanya Castle, Alanya Shipyard, Cable Car, Syedra, Laertes and Iotape ancient cities
Additional Options: Shopping center visits, famous fish or meat restaurants in Alanya. Elite tattooists, leatherists.
Private city tour fee changes according to your tour plan.
How is the water flow in the rafting tour? Are there routes where we can experience adrenaline?

Rafting routes are graded between 1 and 6 according to the difficulty level. The hardest courses are the 6th degree.
Difficulty Level: Köprülü Canyon consists of tracks with difficulty levels 1, 2 and 3. The trails are both exciting and safe. If your expectation is a professional rafting course with high difficulty; we do not recommend you to choose.
Depth: Depth is between 1-3 meters in summer. It is between 2-6 meters in winter.
Water Flow: Due to the melting of the snow in the Taurus Mountains in the spring, the highest flow is seen in April. Flow gradually decreases during the summer.
Temperature: Flow source is 9 degrees. The average temperature of the river is 16 degrees. The temperature at the point where the stream meets the sea is 19 degrees.
How are the participant returns on quad and buggy safari tours in Alanya? Which one is more enjoyable?

Buggies hold the road better because they are lower and wider than quads. Quads, on the other hand, are higher and shorter, so their mobility and combat power is higher with the course. If you are an inexperienced driver, it would be better to join the buggy safari first and then the quad safari excursion.
The tour takes place in a convoy. There are guards on both safaris. The guards join the convoy with their own vehicles throughout the tour to avoid the tour setup and potential problems. Routes do not contain risky sections. All safety equipment is supplied free of charge on buggy tour in Alanya.
Free Alanya tours, Sweepstakes and Discount Vouchers
Follow Social Networks Don't Miss The Advantages of Excursions
Follow our pages to be informed about the advantageous opportunities organized on our Facebook, Instagram and Vk pages.
Buy One Tour Get One Free Tour
Follow our social networks to take advantage of this opportunity, which we organize at certain times according to season intensity and demand.
Follow Us
Be the Winner
Group Discounts on Alanya Tours
There is a minimum number of people for group discounts on all tours in Alanya. Group discounts are applied to our customers who reach this number.
Follow Us
Be the Winner
Promo Codes Providing 50% Discount
Keep a close eye on the raffles, campaigns and daily deals on social media channels to win. Tag us and get discounts on the tours you participate!
Follow Us
Be the Winner