4-star hotel accommodation, tickets, breakfast and dinner included.
Alanya to Cappadocia Bus Tour Packages
Package tours from Alanya to the world famous Cappadocia are here at fixed prices.
Cappadocia Tour from Alanya Price
Standart Ticket
Red Ticket
( Entrance fees, 3 breakfasts, 3 lunches and 3 dinners are included. )
3-Day Cappadocia Tour Extras
Göreme Open Air Museum: € 12
Serhatlı Underground: € 2
Laser Show: € 30
Turkish Night: € 35
Lunch: € 12
Balloon: € 350
Balon Panorama: € 25
Single room charge: € 25
Tour Days
Tuesday, Friday
Tour Duration
3 Days 2 Nights Stay (Transport included)
Transfer
(Transport included)
Pick up Time
03:30 (The exact pickup time is determined by your location.)
Tour Begins at
07:00
Drop-Off Time
19:00 (Approximately)
Instant Confirmation
Yes
Tour Guide
En, De, Pl, Ru
Included

Standard Ticket: Professional tour guide, transportation, insurance, 2 nights accommodation in a 4-star hotel, breakfast and dinner (excluding first breakfast)

Red Ticket: Standard ticket + Saratlı underground city and Çavuşin church, Konya Mevlana entrance tickets + 3 breakfasts + 3 lunches + 3 dinners

Excluded
Personal expenses, drinks, Cappadocia balloon tour, Turkish night, Göreme open air museum, laser show, balloon panorama, Pasabag priests valley.
Bring with You
Camera, comfortable clothes and sneakers, sunglasses, sunscreen, hat, backpack (so you can carry your belongings), charger
Experiences of Cappadocia Tour from Alanya
Get to know Cappadocia, which bears the traces of many civilizations, on our cultural and historical tour.
Witness the living spaces in the underground city that Christians built to protect themselves from persecution.
Take a closer look at the history of craftsmanship, art and ethnic identities.
Enjoy the fairy chimneys and landscapes that turn into a visual feast with the incredible miracles of nature.
Get on the flying balloon and see the city from the sky.
Save yourself beautiful memories with great photos.
Program of Cappadocia Tour from Alanya
First Day
Pickup for Cappadocia tour from Alanya from your hotels or addresses
Photo break for panoramic views in the Taurus Mountains
Visit to "Konya Mevlana Museum" via Seydişehir
Visit to Kervansaray on the Aksaray route
Arrival in Cappadocia
The "Saratlı Underground City" built by the first Christians
Arrival at your hotels and dinner
If you wish, you can participate in "Turkish Night" or "Sema Ceremony of Dervishes".
Second Day
Cappadocia Balloon Tour
Breakfast at the hotel
"Devrent Valley", also known as "Valley of dreams"
Excursion to the "Paşabağ Valley", also known as the "Valley of the Priests"
Visit to Goreme Open Air Museum
Excursion to "Uçhisar Castle", the biggest fairy chimney of Cappadocia
Guvercinlik Valley trip
Lunch break
Visit Çavuşin Village, carved rock houses, Çavuşin Church
Pottery workshop and pottery making demonstration
Valley of Lovers trip
Handcraft workshop "Onyx Shop"
Visit to the Carpet Store, which is famous for its local carpet and rug weaving
Arrival with hotel and dinner
You can participate in the "Turkish Night" or "The Whirling Dervishes Ceremony".
Third Day
Breakfast and check out
Avanos district, Kızılırmak River photo break.
Leather Store Visit
Three Beauties fairy chimneys
Aksaray road need break
Lunch in Konya
Stopover
Arrival in Alanya
The Cappadocia tour departing ends by being dropped off at your hotels and addresses in Alanya.
Things to Keep in Mind
The visitors agree that they will stick to the tour program and will only join the balloon trip through the contracted balloon company.
General İnformation About Cappadocia Tour from Alanya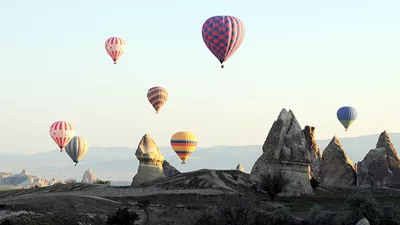 The distance between Alanya and Cappadocia is approximately 490 km and takes 6.30 hours. Our professional guides accompany you on our 2 nights and 3 days cultural tour. We have English, German Russian, Dutch speaking guides. Each nation acts with its own group and its own guide.
At the time of Persian rule, there were wild, beautiful and noble horses. Cappadocia was called Katpatuka, which literally means "Land of Beautiful Horses". The words Cappadocia and fairy chimneys are independent of each other. Be sure to visit the ruins and museums of this region, which has hosted many civilizations and has an important place in human history. While witnessing the wonderful history of Cappadocia, you will be surprised by the magnificent view that nature offers you.
Each valley has its own story. In this beautiful region with many legends, the architecture you encounter while visiting the underground cities evokes a special admiration. In the underground cities, there are stables, ventilation, wine cellars, chapels, stores, churches, living rooms, monasteries and even prisons.
You can find more comprehensive information about Cappadocia, which makes many special days with different beauty in every season unforgettable, such as a marriage proposal, in our 2 day Cappadocia tour from Alanya. If you have time, you can choose this tour.
Cappadocia Ruins
First, let's learn the meaning of the word "ruins". It is the remnant of an ancient civilization with historical value that has survived from the time humanity emerged to the present day. Let's give information about the ruins of Cappadocia, which contains the remains of many civilizations, with the 3-day Alanya Cappadocia tour.
Goreme Ruins
Göreme is included in the UNESCO Heritage List. It has been listed as a World Heritage Site. There are Girls and Boys Monastery, St. Basil's Church, Elmalı Church, St. Barbara Church, Yılanlı Church, Dark Church, Çarıklı Church and Tokalı Church in Göreme Open Air Museum. Churches depict the life of Jesus Christ.
Zelve and Pasabaglari Ruins
Zelve Open Air Museum is one of the important settlements of Christians between the 9th and 13th centuries. The first religious seminaries were held in this area. It covers three valleys. In the first valley, there is a mill (seten) used for grain production, and Balıklı, Üzümlü, Geyikli Church and winery are located in the east. In the second valley is the Church of the Holy Cross. In the third valley, there is the village square and the mosque.
In Pasabaglari ruins, there are many unique fairy chimneys with many bodies and many heads. The chapel and living quarters are carved, and in one of the three-headed fairy chimneys, there is a chapel and hermitage cell built in the name of St. Simeon. When you join our 3 days Cappadocia tour from Alanya, you will be accompanying this wonderful history.
Çavuşin Ruins
Çavuşin Church is one of the most visited routes on the 3 days Alanya to Cappadocia tour. It is one of the oldest churches. The church was built in the name of the Eastern Roman Emperor Nicephorus Phocas after his visit to Cappadocia. Important events are depicted on the walls of the church. It provides information about the Bible and the life of Jesus.
When you arrive or explore the Cappadocia region, you may come across excursions such as green tour, red tour, blue tour. Let us briefly give you information about which regions these tours cover.
Red Tour includes important places in the Northern part of Cappadocia.
Red Tour Zone: Uçhisar Castle, Love Valley, Open Air Museum, Çavuşin Greek Village, Priests Valley, Dream Valley, Pottery Workshop.
The Blue Cruise includes the places to visit in the Southern part of Cappadocia.
Blue Tour Zone: Soğanlı Valley, Old Greek Village, Underground City, Şahinefendi Ancient City, Keşlik Monastery, Ürgüp Fairy Chimneys
Includes highlights of the Green Tour Southwest section.
Green Tour Zone: Göreme Panorama, Underground City, Güvercinlik Valley, Ortahisar Greek Village, Red Valley, Kaledibi Monastery, Onyx Workshop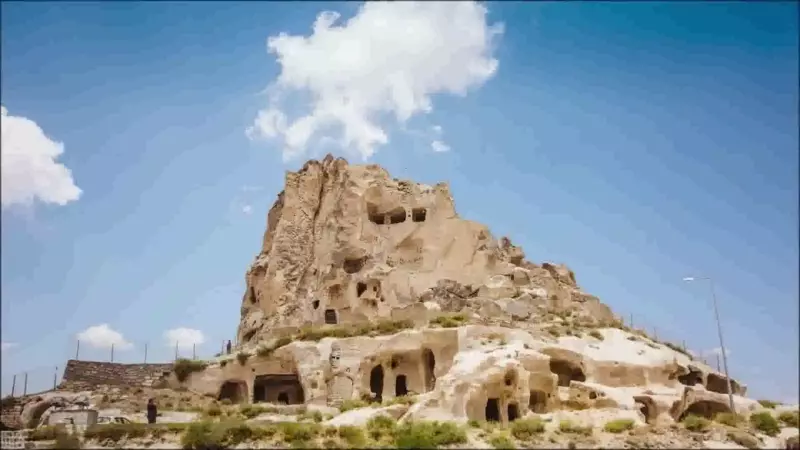 Cappadocia Tour from Alanya Reservation Form
Fill out the form completely for Cappadocia Tour from Alanya