Jeep safari and nature trip in Manavgat green canyon
Green Canyon Jeep Safari from Alanya
Full day jeep safari including canoeing, fishing, lake cruise, ancient ruins and local village visit.
Green Canyon Jeep Safari Price
| | |
| --- | --- |
| Tour Days | Everyday |
| Tour Duration | 8.5 Hours (Transport included) |
| Transfer | (Transport included) |
| Pick up Time | 08:30 (The exact pickup time is determined by your location.) |
| Tour Begins at | 10:00 |
| Drop-Off Time | 17:00 (Approximately) |
| Instant Confirmation | Yes |
| Tour Guide | En, De, Ru, Tr |
| Included | Insurance, transportation, tour guide, lunch |
| Excluded | Drinks, photos and videos |
| Bring with You | Towel, swimsuit, sunscreen, sunglasses, hat, spare clothes, backpack (for carrying your belongings) |
Experiences of Green Canyon Jeep Safari
while you drive through rugged terrain, streams and stony soils, you will fully experience the safari adventure.
Within the jeep safari tour, you will be able to participate in activities such as fishing, swimming, canoeing, canyoning, ancient ruins tours, and local village tours.
You will have an unforgettable jeep safari and nature tour experience with your family, children or friends.
Program of Green Canyon Jeep Safari
Pick-up from the hotel or address in Alanya by private vehicles.
Arrival in Manavgat Green Canyon and get in the safari vehicles.
Information about Safari and security rules.
Departure towards the green canyon with the jeep convoy.
Visiting the 340-meter-long ancient aqueducts built during the Roman period and taking a photo break.
Turkish village visit and tasting of local delicacies.
Tropical orchards visit.
Take a break at the mini zoo.
Take a break to photograph the bird's-eye view of the Mediterranean and the Taurus mountains.
Jeep safari on the challenging track around Oymapınar dam.
Jeep safari in green canyon.
Lunch break at the green lake.
Free time for canoe, speedboat, pedal bike on green lake.
Swimming and fishing activities.
Jeep safari second stage
Arrival at the finish point.
Exhibiting the photographs and videos taken.
Drop off at the address or hotels in Alanya.
Things to Keep in Mind
We recommend that you wear clothes that are unimportant to get dirty while coming to the Green canyon jeep safari tour. You can also bring spare shorts and t-shirts to wear on your way back.
General İnformation About Green Canyon Jeep Safari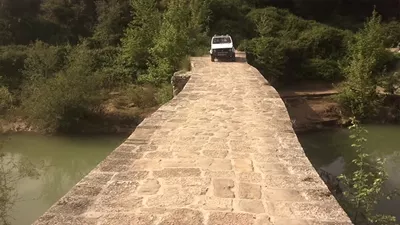 Green Canyon Jeep Safari Tour
For a good jeep safari experience, the best place to go from Alanya is Manavgat Green Canyon. Manavgat Green canyon jeep safari tour includes more activities and entertainment compared to Alanya jeep safari tour and its duration is longer. If your time is limited, we also organize jeep safari tour in Alanya as an alternative to the manavgat jeep safari tour.
Green canyon jeep safari tour is more suitable for those who enjoy nature, scenery, and locations surrounded by lush forests, as well as those seeking adrenaline and adventure.
Also families with children can also join with peace of mind and have a nice day with their children.
Green Canyon Jeep Safari Manavgat
Green canyon jeep safari is made on long safari track around the Oymapınar dam at the foot of the Taurus Mountains with open-top 4X4 Land Rover Defender type off-road vehicles. The natural beauties of the Green Canyon and the Oymapınar dam transform the jeep safari tour into a nature tour. The length of the Manavgat jeep safari track, the dense forests on the track, muddy and dusty roads, the streams you will cross, and the scenic steep roads at high altitudes give you a real jeep safari experience.
In addition to the qualities of the jeep safari track, a local Turkish village, a small zoo, orchards, aqueducts from the Roman period and the Oymapınar dam are also visited on the Manavgat Green canyon jeep safari tour.
You have lunch in a wooden restaurant by the lake.
You can fish by the lake, canoe, swim, drive a pedal bike or a speedboat.
Jeep Safari Green Canyon 
In short, the Manavgat Green canyon jeep safari tour is a popular nature and adrenaline tour where you will have fun from the beginning to the end. you will say "I'm glad I came". Participant feedback includes almost 100% satisfaction. Manavgat Green canyon jeep safari tour lasts from 8:30 in the morning to 17:00 in the evening, including the transportation time. We recommend that you include this tour in your list of places to visit in Alanya.
Places to Visit in Green Canyon Jeep Safari.
You will visit many places during the Manavgat Green canyon jeep safari tour from Alanya. Let us explain the places you will visit in this unique tour.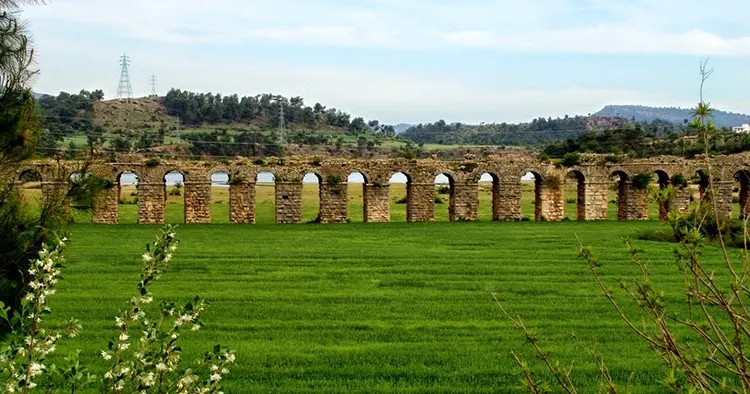 Ancient Aqueducts: The first place we will visit on the jeep safari tour will be the aqueducts. The aqueducts were built in the 2nd century AD to carry water to the Ancient City of Side. 10 of the 25 aqueducts have managed to remain intact until today. We will visit the longest of these aqueducts. The length of the aqueduct we will visit is 340 meters. It consists of 44 arches in total. It is the perfect place to take photos.
Ancient Mosque Ruin: 13th century. The mosque, which was built by the Seljuk state, is still in use. Only the minaret of the mosque is intact. other parts of the building were added later.
Tiny Zoo: It is a small zoo built to add color to the jeep safari tour. A variety of poultry and livestock are available. Don't have too high expectations. But it will be fun for your kids.
Fruit Gardens: You will see many orchards and greenhouses along the safari track. We will take a break in one of these gardens. You will have the chance to see and taste fruits such as watermelon, melon, orange, lemon, avocado, banana up close. You can walk around the garden and take pictures.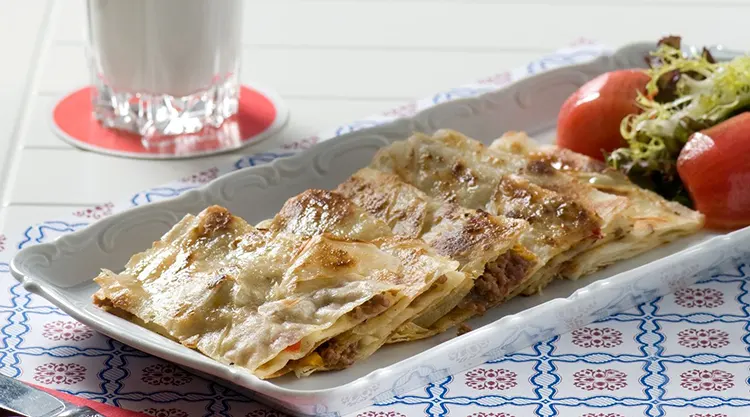 Traditional Turkish Village: Another place we will visit will be the Turkish village on the road. Here you will have the chance to observe the characteristic life of Mediterranean Turkish villages. You will also be able to taste the gözleme (flatbreads).
Green Canyon: Manavgat Green canyon jeep safari tour continues with green canyon. There are two canyons here. These magnificent canyons around an emerald lake are very suitable for jeep safari. During your safari, you will see a different landscape and a different natural beauty in every moment.
Green Lake: This is the main stop of the Manavgat Green canyon jeep safari tour. The wooden restaurant where we will have lunch is located here by the lake. The canyon view from the restaurant is worth seeing. The restaurant offers meat, fish, chicken grills, salads, local dishes and Turkish desserts.
You will also have free time to participate in various activities here. Here are the activities you can join:
You can take a trip on the lake with a single or double canoe.
With the pedal bike with a capacity of 6-8 people, you can tour the lake with your family.
You can fishing from the pier with a fishing rod.
The water of the lake is suitable for swimming. It is safe. You can swim in the lake with your children.
You can rent a speedboat on the lake and go on a pleasant lake tour.
Oymapınar Dam: It is Turkey's 3rd largest dam. Its positive effects on the environment are among its most important features. It has positively affected the balance of nature within 3-5 years after its construction. In fact, the green canyon has been taken under protection just for this reason.
We will go up to the dam gates with jeeps. The bird's eye view above is truly mesmerizing.

Next Article: Alanya Jeep safari
Wikipedia: Jeep trail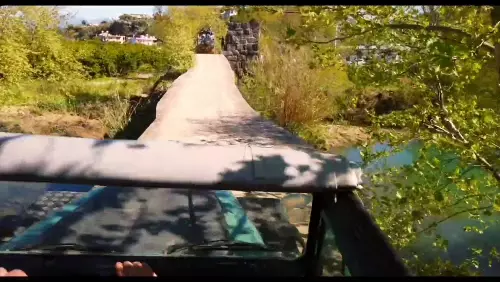 Green Canyon Jeep Safari Reservation Form
Fill out the form completely for Green Canyon Jeep Safari